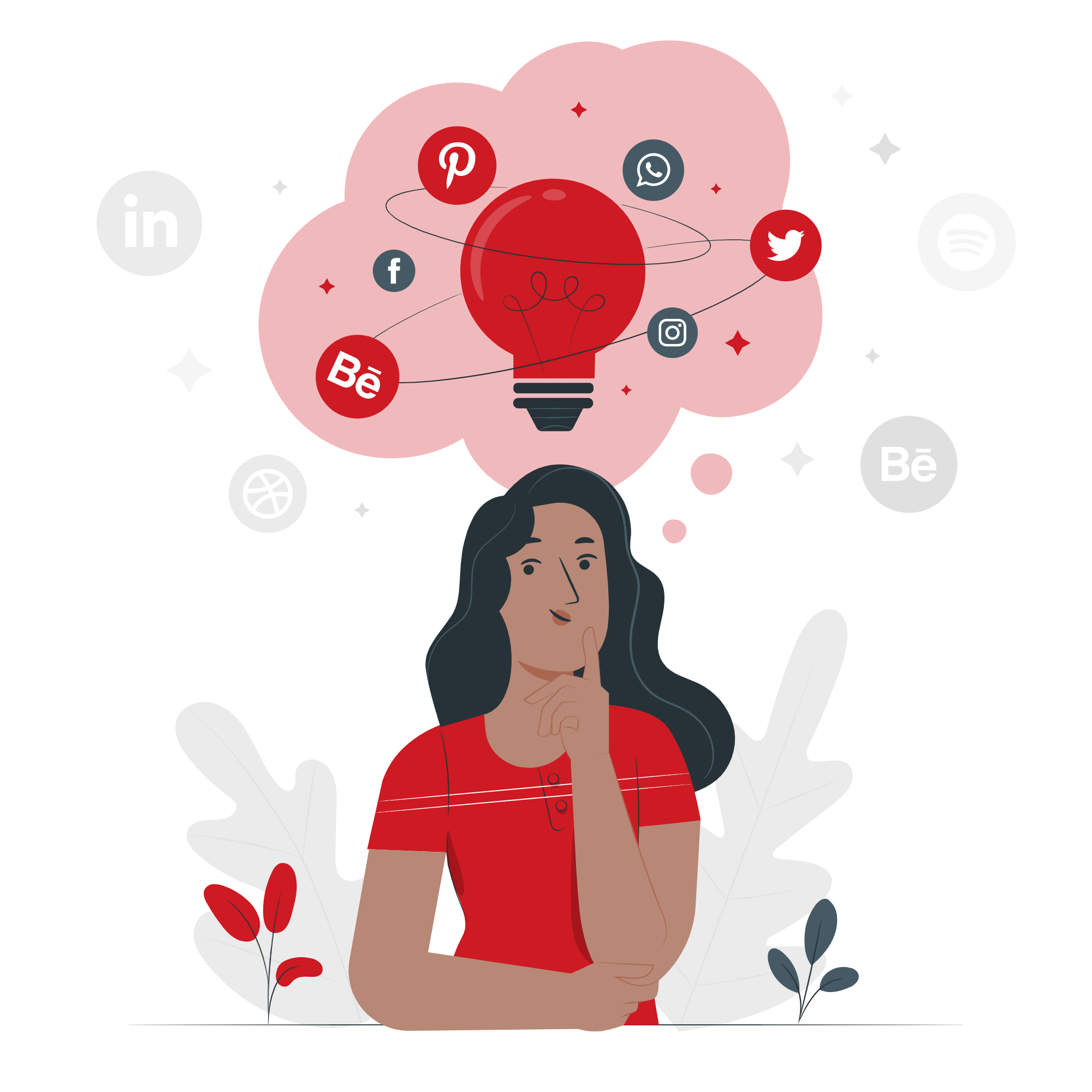 Idea 2 Estimate
In SpiceCRM you can easily create a project related to an opportunity, account or/and contacts and manage the tasks to fulfill the contract. Create the project, add project actors and use the work breakdown structure (WBS) to split the team's work into manageable sections. Define the deadlines and aggregate work by using activity types. The tree-view structure of the project will help to plan activities and estimate efforts for each WBS element. Having a project structure and an estimate of the time needed will allow you to create an offer based on the efforts allocated to each WBS element.
Create a work breakdown structure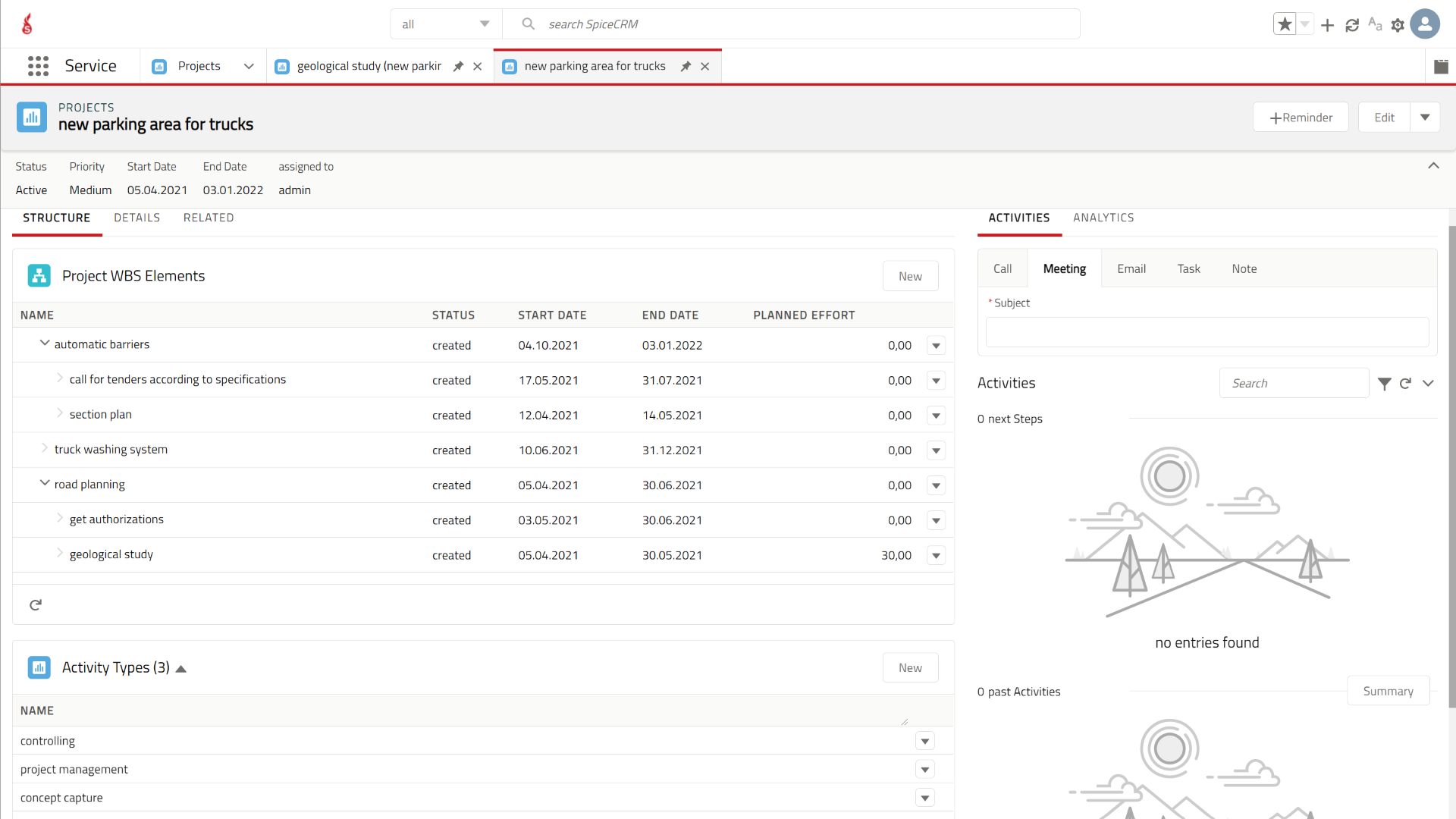 In SpiceCRM you can plan your project phases using classic work breakdown structure (WBS). WBS is a visual tool to define and track all steps of each running project. The hierarchy may be as deep as needed for the project. It is possible to set start and end dates for each WBS element in order to design the timeline. This planning tool allows you to spell out the effort required to accomplish project tasks and activities as well as to keep the focus on what you need to achieve to complete the project.
Plan resources, check staff availability and estimate workload
SpiceCRM allows your team manager to plan the estimated effort needed for each chunk of work and allocate activities within your team, which promotes a more efficient work process.
Planned activities may be planned long in advance and activated only at the time they are needed. By reporting on activities you will be able to keep an eye on effort volume, time allocated to users and therefore the workload balance.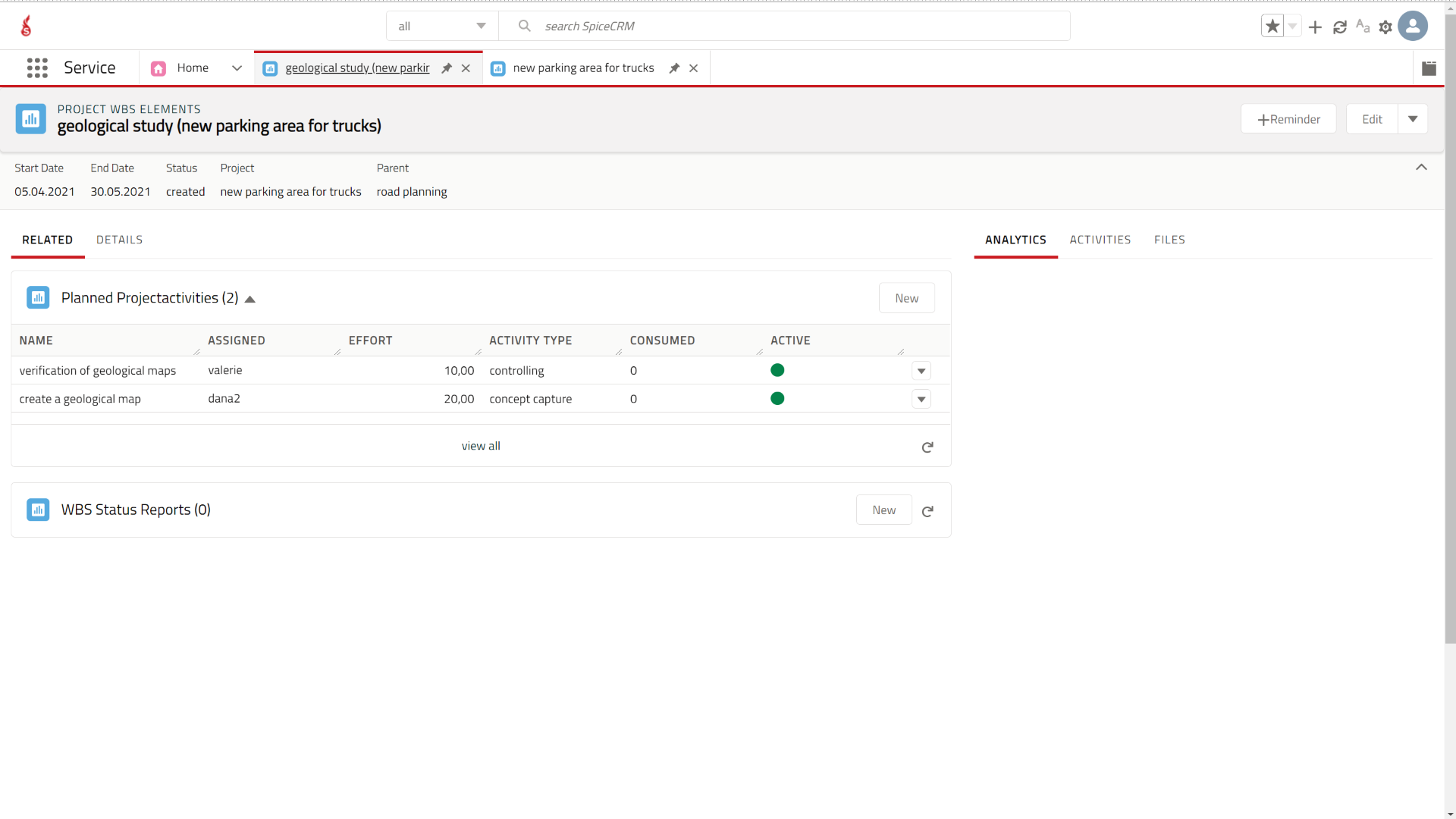 Calculate efforts & create quotes
With SpiceCRM reporting tool you will be able to keep an eye on time consumed during project implementation up to the present comparing these with the initially planned efforts. This reporting tool helps the team manager to supervise the project implementation more effectively and manage the remaining time to complete the project on time.
In this way, transparent invoicing of the project phases is guaranteed.