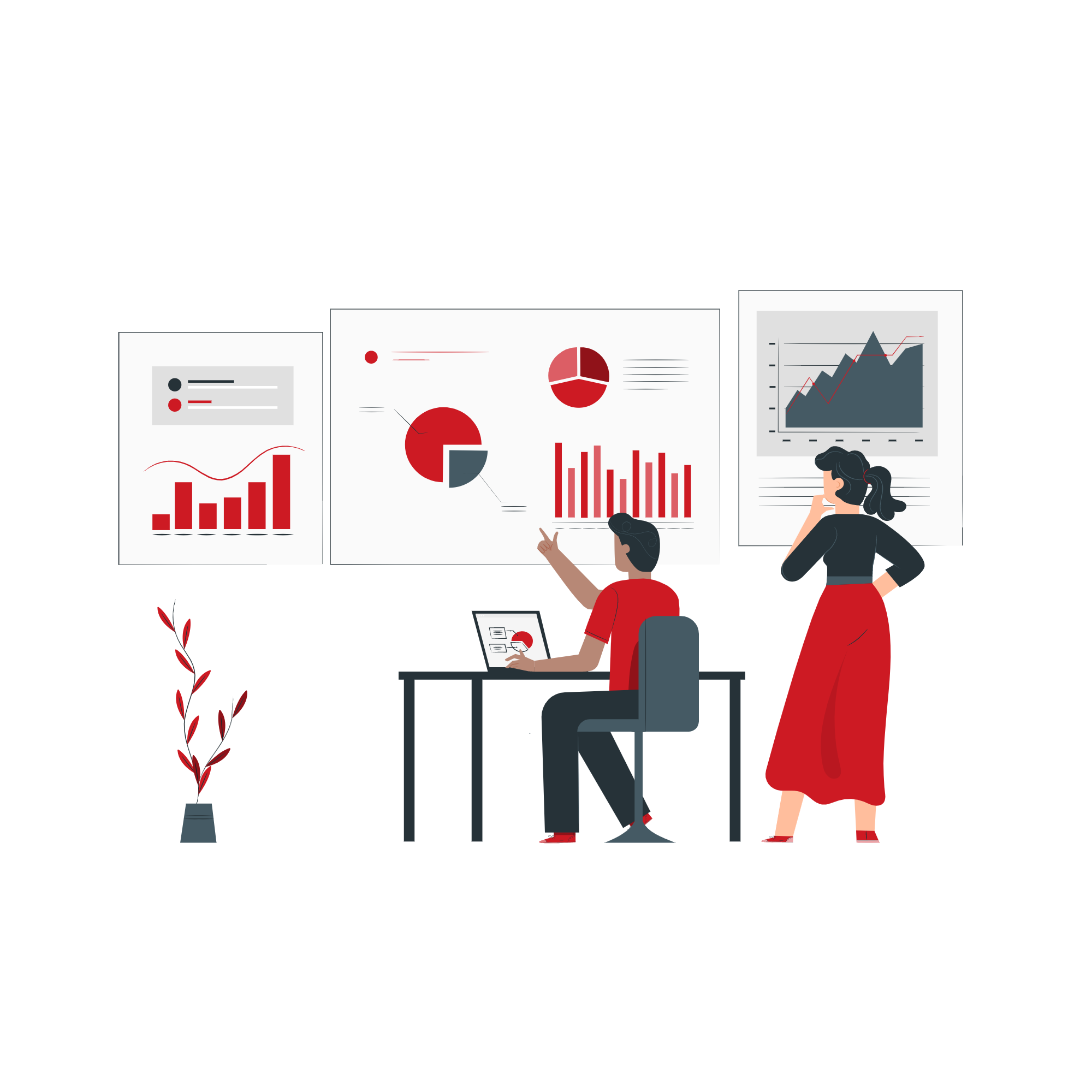 Plan 2 Action
SpiceCRM allows the Sales Team to focus on customers' needs. SpiceCRM helps the Sales Team to plan, schedule and manage work activities and keep an eye on these in an Activity Stream (both planned and completed calls, meetings etc). Dividing responsibilities and assigning work tasks between Sales Managers increases the efficiency of teamwork. It is possible to compose and send Emails using direct send or create meeting and call protocols. A VOIP Integration (Telecockpits) extension enables the Sales Managers to make, receive, and analyze calls in SpiceCRM. The Voice Input feature assists in the quick and easy logging of calls.
All Acitivities are optionally integrated and synchronized with O365, MS Exchange or GSuite.
Integrated Calendars for different users and ressources
The calendar is an essential part of planning and managing activities. SpiceCRM offers a fully integrated and flexible calendar that is also integrated into MS Exchange, Office365 or GSuite. It provides full visibility on your calendar, the calendars of your peers but also resource calendars or e.g. marketing or other calendars.
Easy drag & drop and direct creation of appointments, calls or tasks are standard. So is the integration in all other areas of the system.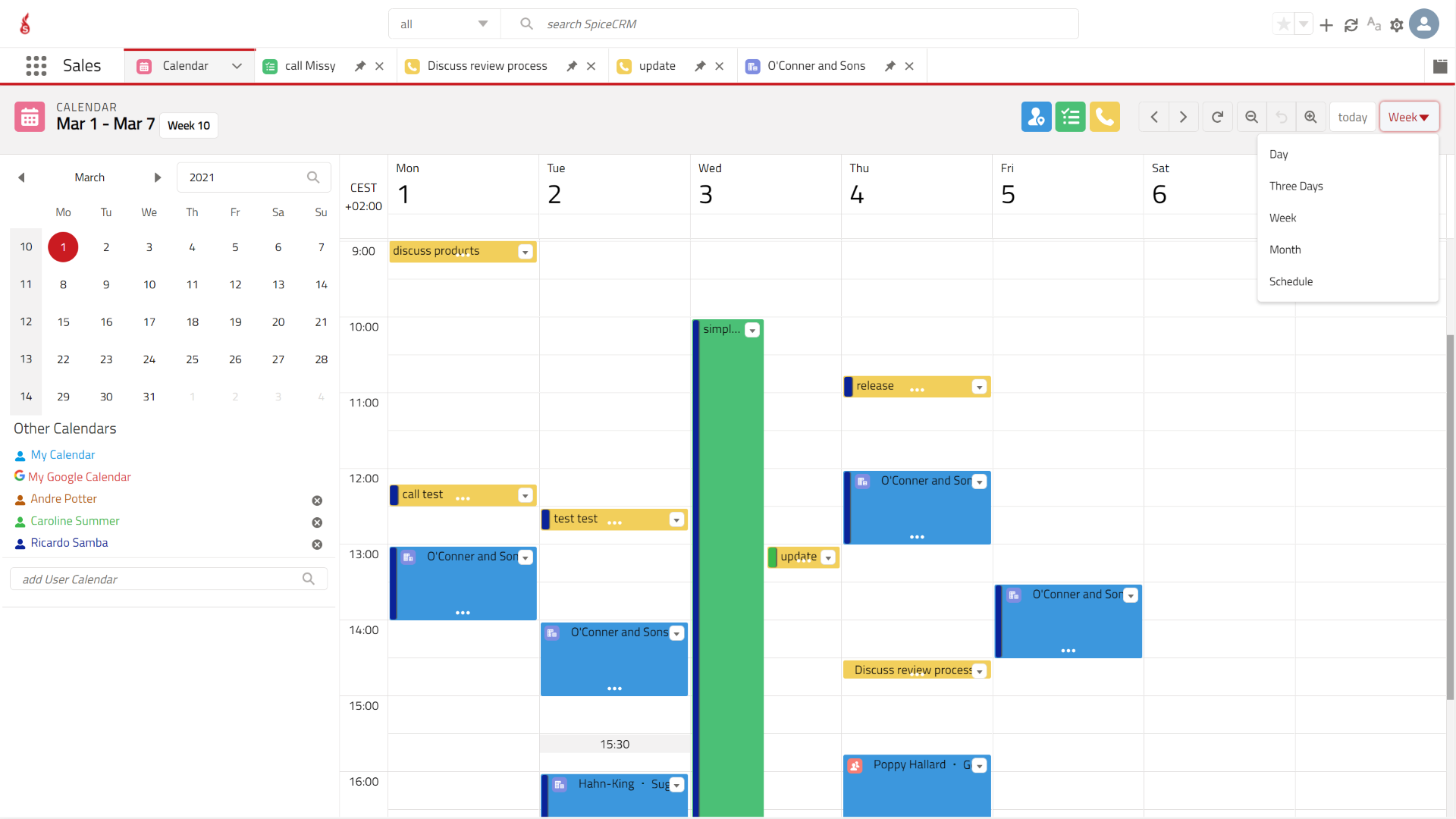 Full visibility in the Activity Stream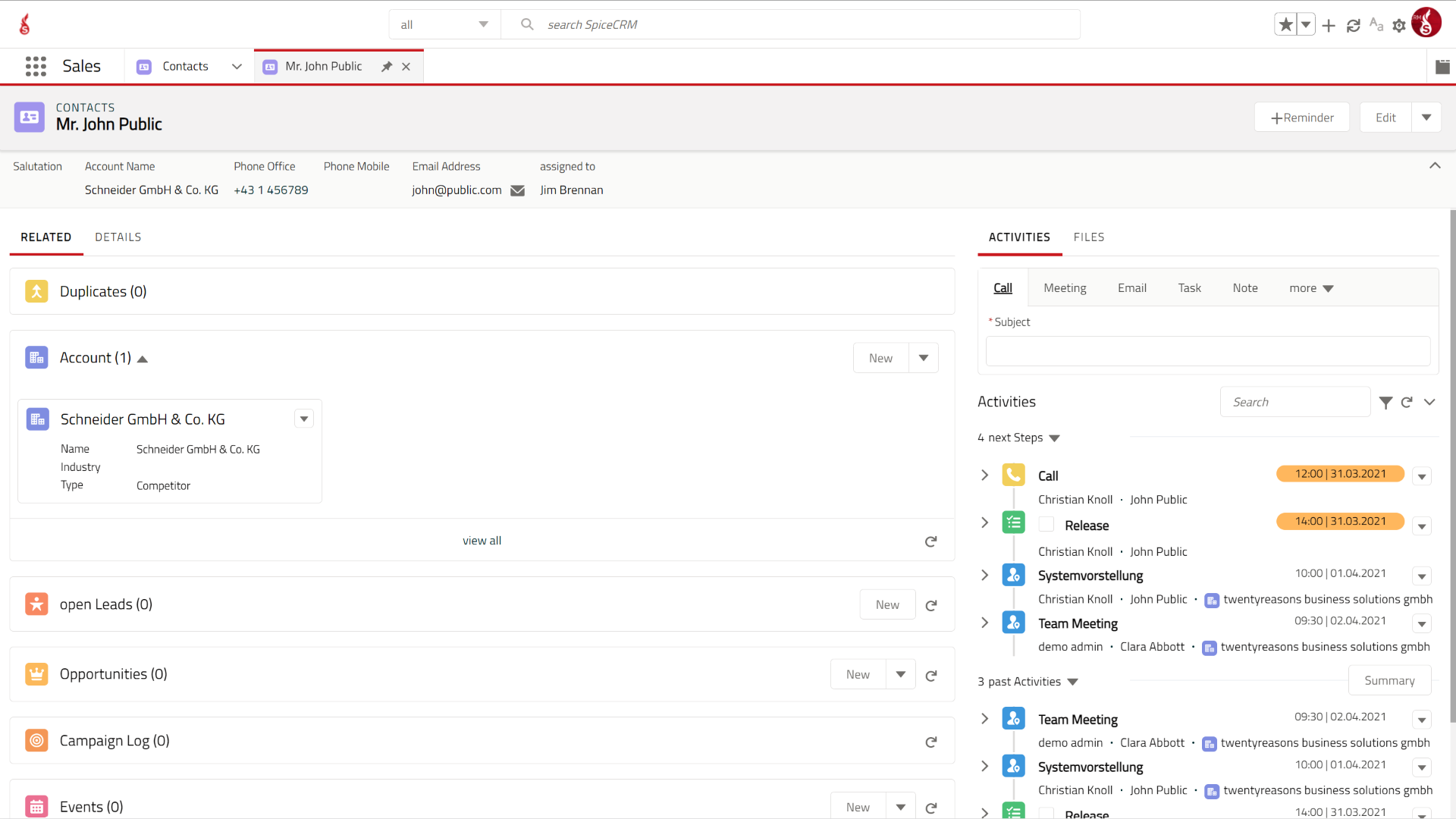 Get an instant view of ongoing and recent activities in your communication with a prospect, customer, an opportunity or a project. The activity stream combines flexibly all kind of activity elements planned and completed associated with an object. It allows one-click creation and also easy full-text search and a full detail view. It also allows you to e.g. complete tasks with a single click. It has never been easier to get a quick overview of all activities and be informed when you talk to your customers.
Also easily archive emails with a simple drag & drop right out of Outlook into the activity stream or add files by just dropping them in the stream.
Plan and execute activities integrated wiht O365, MS Exchange or GSuite
While CRM is an essential tool in your customer relationship management, so is your groupware application. And of course, SpiceCRM integrates easily and flexibly with MS Exchange, Office365 and GSuite. It allows integrated management of emails. It synchronizes your calendar and allows change of events in CRM and in the groupware app. With the plugin for Outlook, you can also get full CRM insights in Outlook. Furthermore, you can also keep your address book in sync and also see your SpiceCRM tasks in Outlook.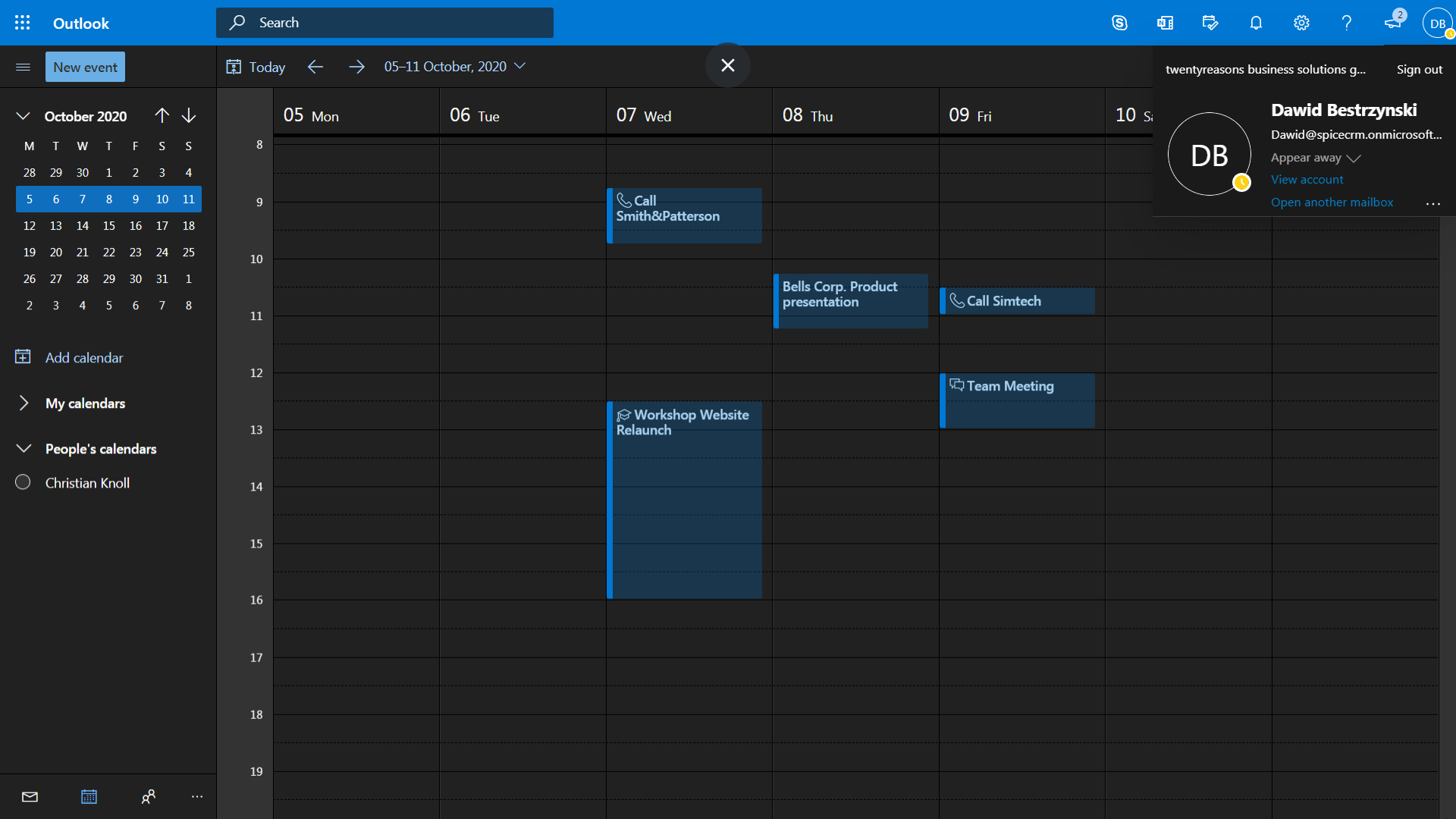 Log calls via Voice Input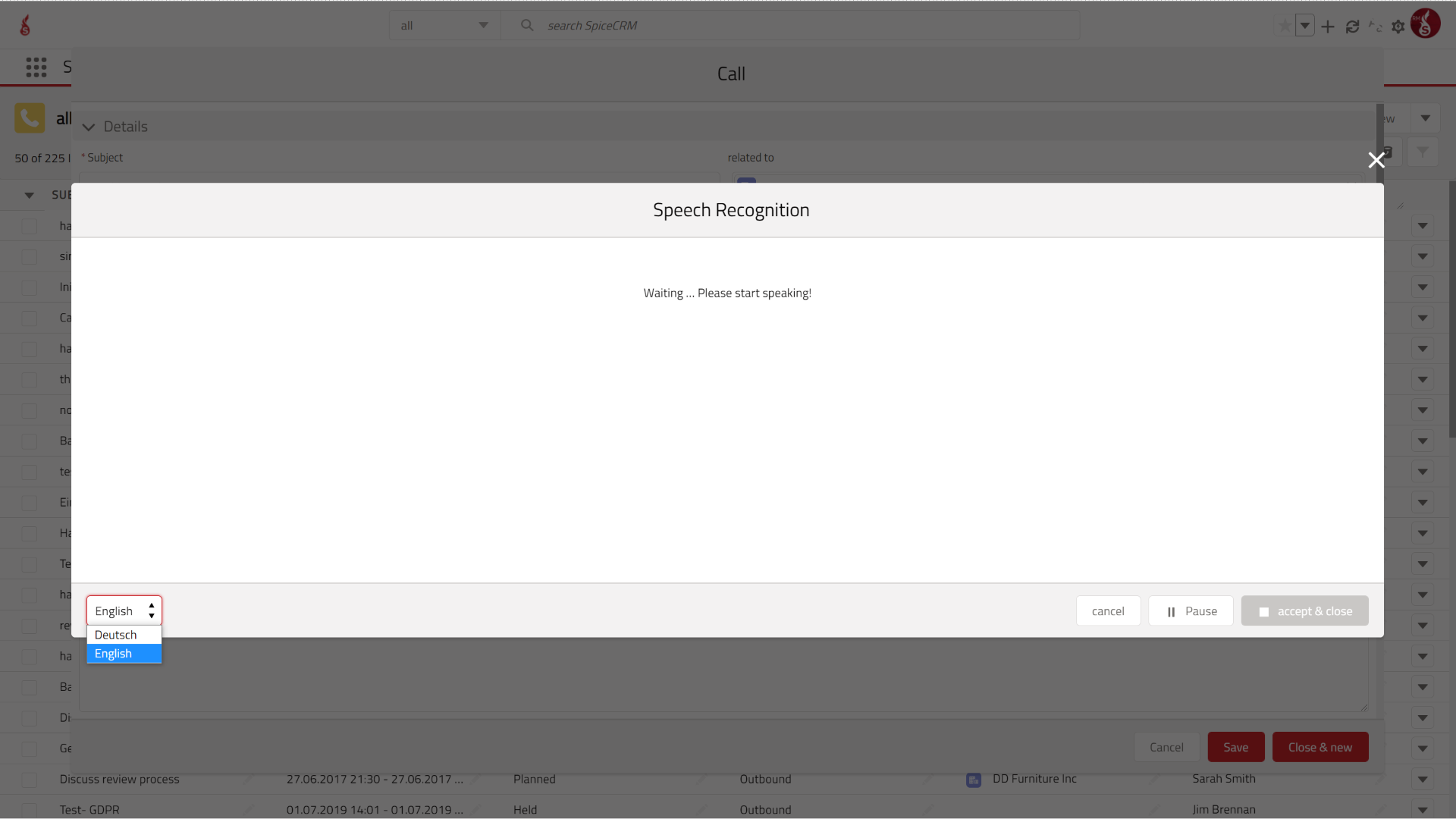 Of course, all know how to type – but most of us can talk faster than they type. So let SpiceCRM do the typing. With the built-in speech recognition tool you can also just talk to SpiceCRM and we will capture the text. It has never been easier to capture call or meeting notes.
Integration to Telephony Systems
Computer Telephony Integration is a technology that allows computer users to manage call centres and phone support. Telephony System integrated into CRM make it possible for the CRM users to call as well as to receive all incoming calls directly in CRM. The call can be logged right away. This increases the efficiency of workflow and makes customer service more effective.