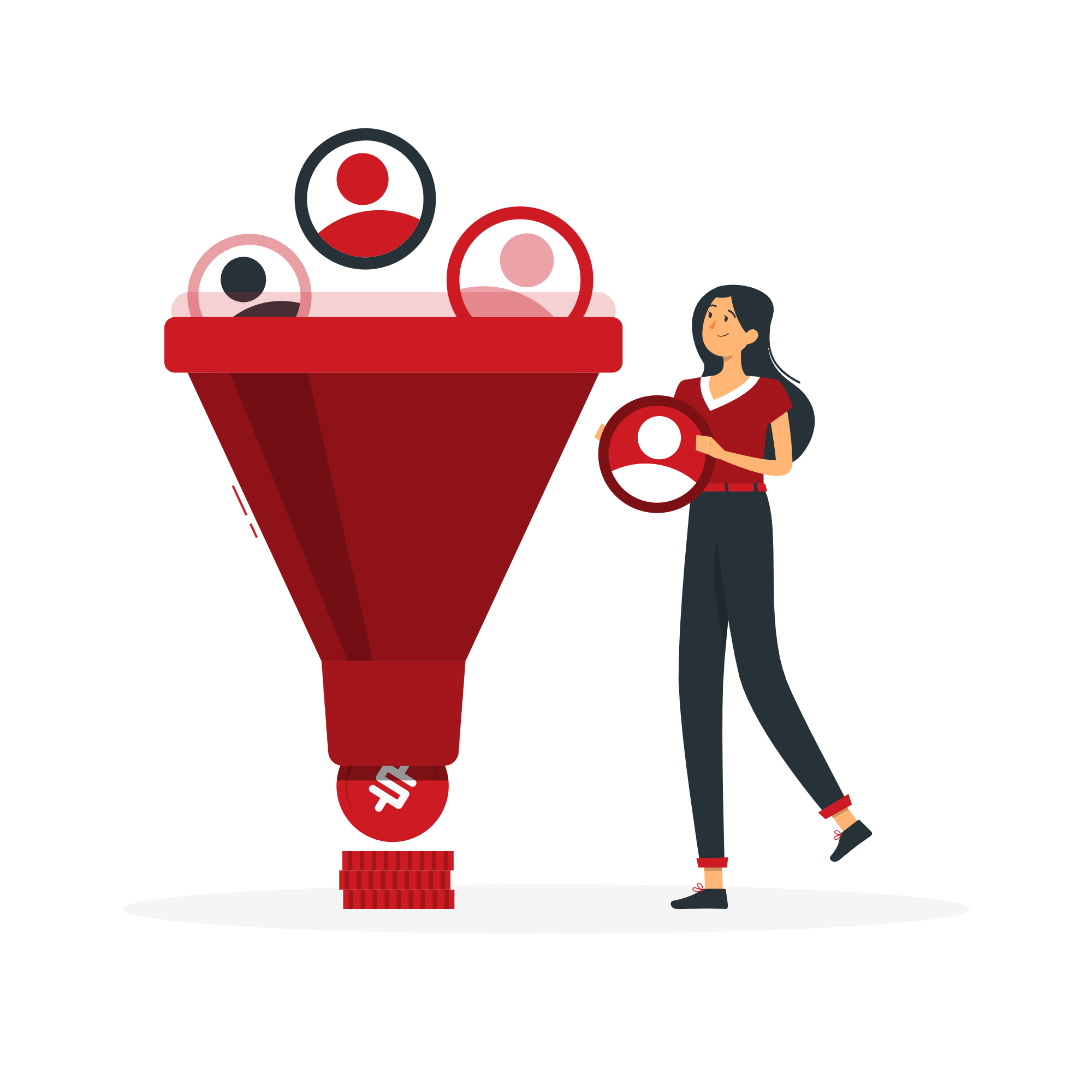 Pipeline 2 Forecast
SpiceCRM helps the Sale Team to recognize and develop sales potentials, by identifying the most valuable customers. It is possible to define quota-carrying Sales Managers and then assign monthly sales quotas for them. Sales quotas are fully integrated into the reporting tools and thus allow tracking of achievement, coverage and forecast reports. The Sales Manager can assign revenues in the opportunity by using opportunity ramp-ups or define potentials allocated on products and product groups for a particular account portfolio.
In SpiceCRM the integrated Reporting is key to ensuring sales success. Reports allow tracking pipeline, sales efficiency and the achievement of set goals linking actual revenues with pipeline and the quotas defined. This allows reporting on individuals and teams with drill-down capabilities and graphical representation of the results.
Recognize and develop sales potentials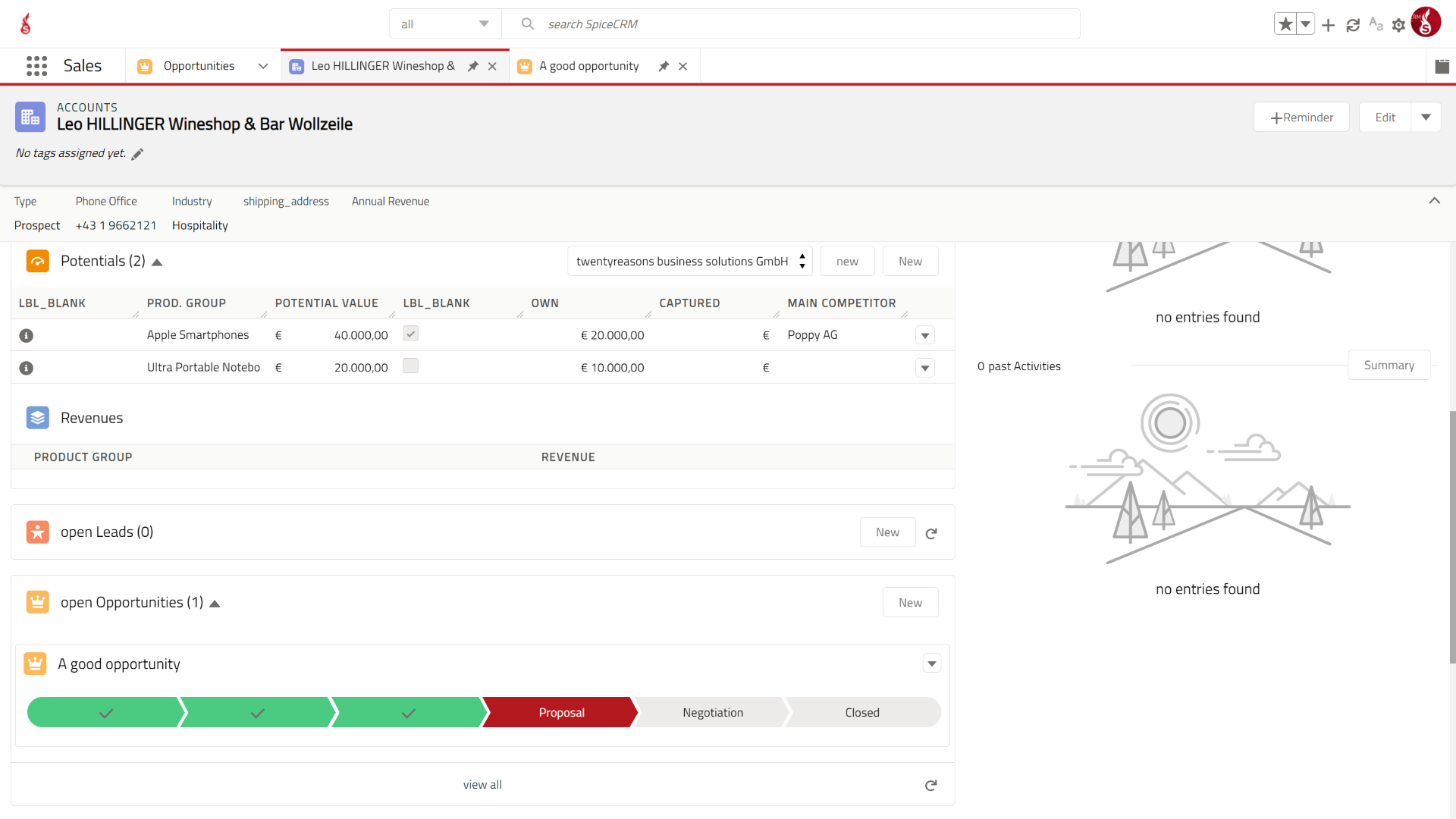 The base for a strategic engagement a proper business development is the detailed understanding of the market and the business potentials. SpiceCRM offers separate tools to capture customer and prospect potentials. This allows you especially in not necessarily opportunity-driven business (like Wholesale or Distribution based business) to estimate the complete potential on a customer and product or product group basis. Match these potentials with the current opportunities as well as realized revenues to assess where the gaps are will allow you to further focus to grow your business.
Manage real case, best case, worst case and forecast
Forecasting can only be built on valid data. SpiceCRM supports you with a set of factors. Of course, an opportunity has an amount, a closing date and also a sales stage and probability. To further support a proper forecast you can also manage a best and worst case. This allows you to define a span for the opportunity with potential upsides and downsides depending on the offers you submit to a customer and the options you leave to the customer to decide.
Additional to that sales don't know a second place. There is one winner and all others lose. To also support a binary forecasting approach you can set opportunities as forecasted. Combining these factors supports a significantly better forecast accuracy and also will enable you to help your Sales Teams focus on the right opportunities.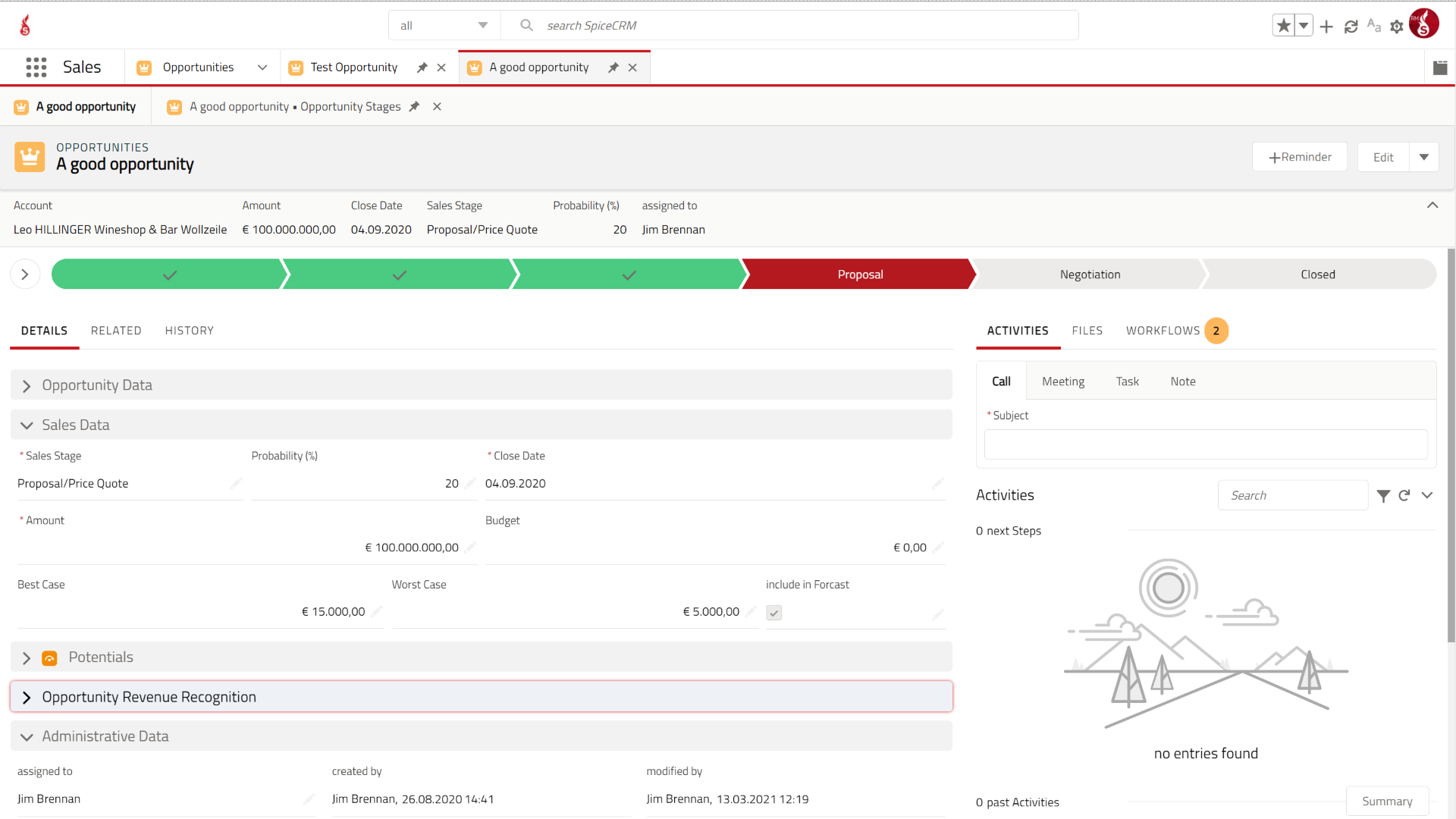 Revenue Planning and Ramp Up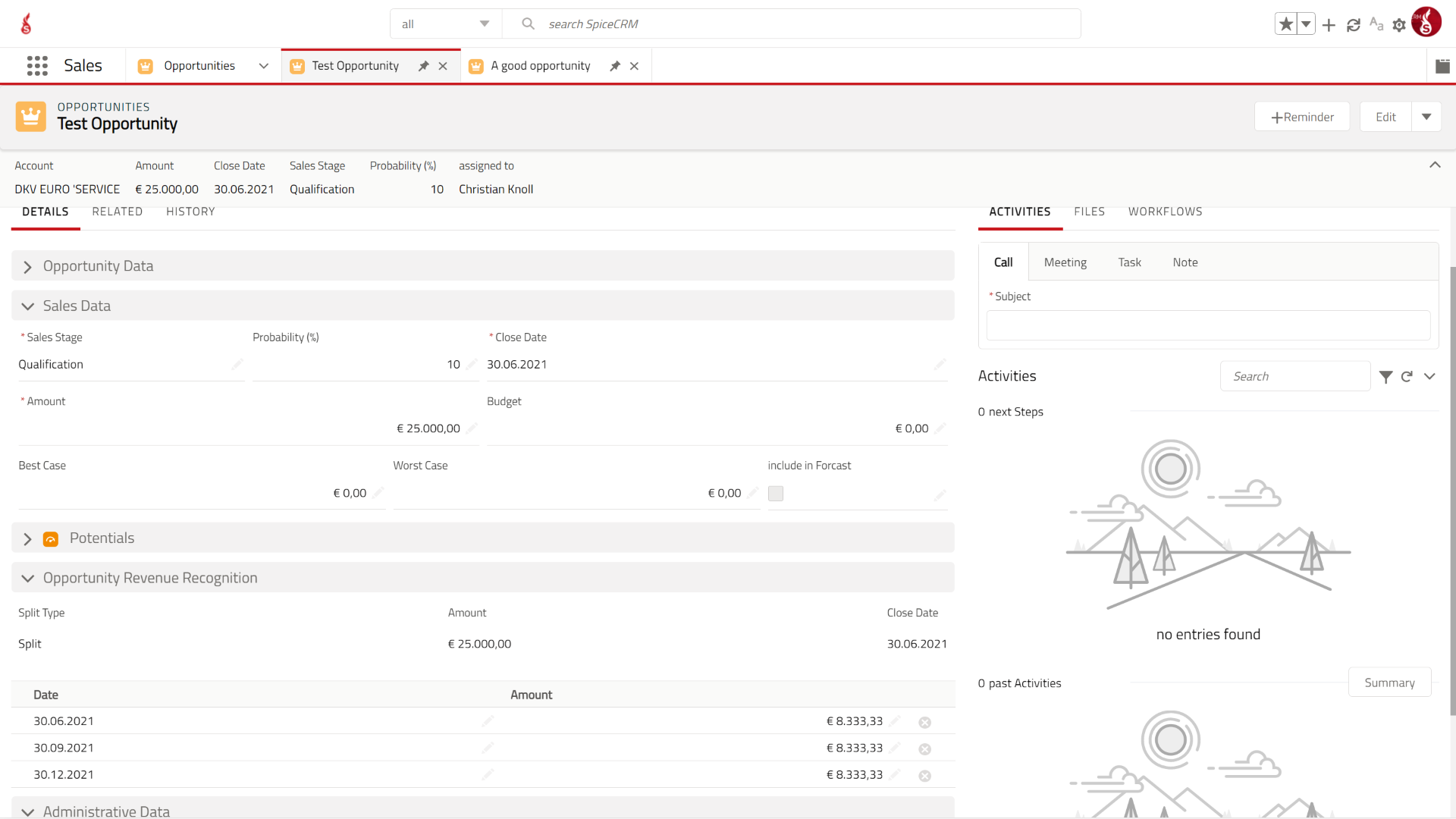 While many CRM systems focus on a single and one-time Sale SpiceCRM takes that further and also allows you to ramp up and revenue plans. The integrated planning supports two modes:
(1) Revenue Split: where you can plan the revenue recognition over a longer period of time allowing better business planning. In this mode the sum of all steps equals the opportunity amount;
(2) Ramp Up: to plan the realization for recurring revenue opportunities when the total amount is not achieved immediately. With that option, you can plan the revenue ramp-up plan over multiple billing periods where the final step is then equal to the total opportunity amount.
Manage sales personnel's quotas
'What does not get measured, does not get done'. You will only achieve goals if you set them and track them. SpiceCRM has built-in quota management allowing Sales Managers to set quotas for each Salesperson individually on a periodical basis. This manifests an agreement with the quota-carrying sales rep and will also allow you to track achievement but also the pipeline coverage for each sales rep individually supporting early warning signals when the coverage is at risk to not support a proper quota achievement or even better – overachievement.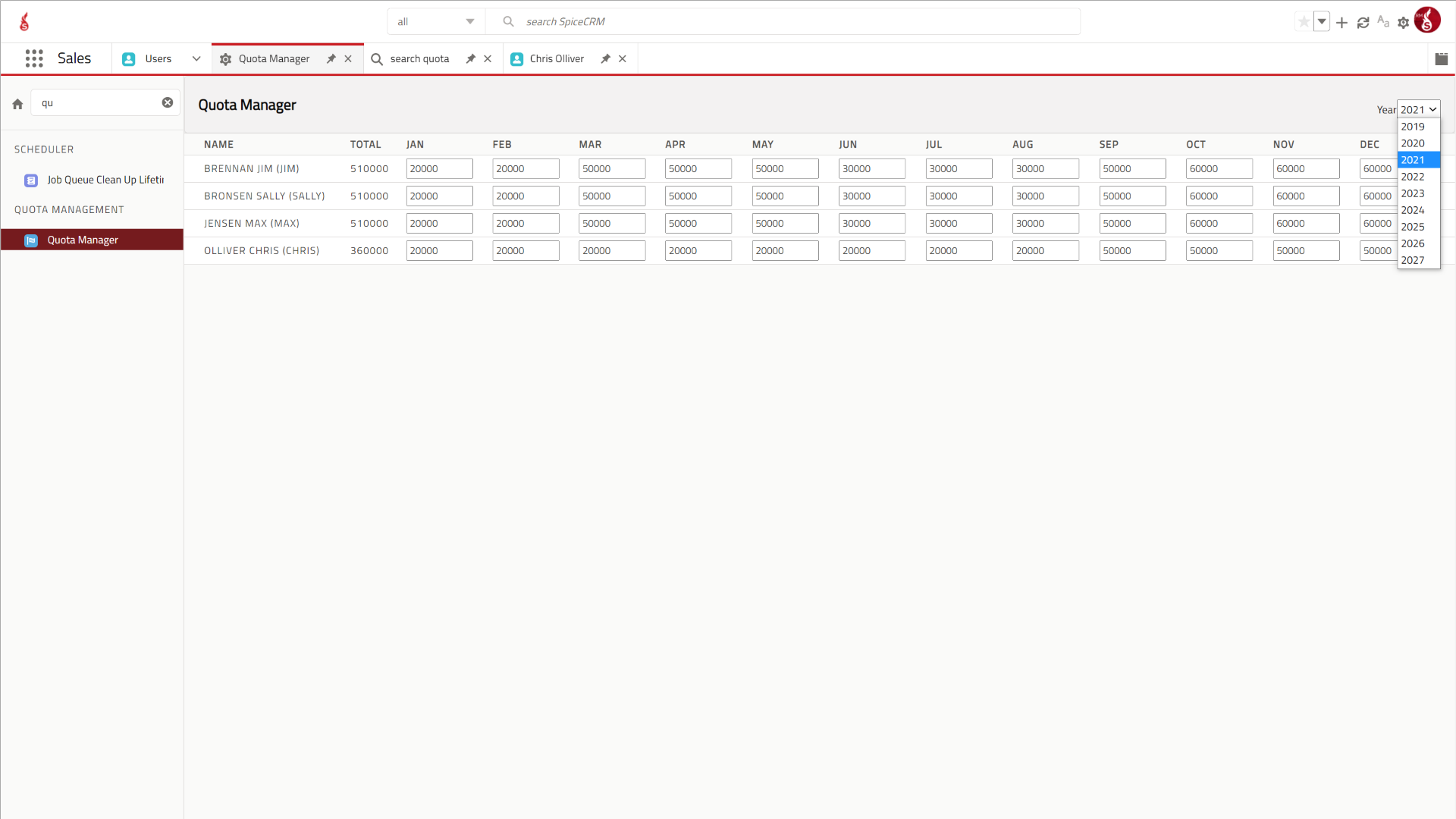 Report on Pipeline, effectiveness and target achievement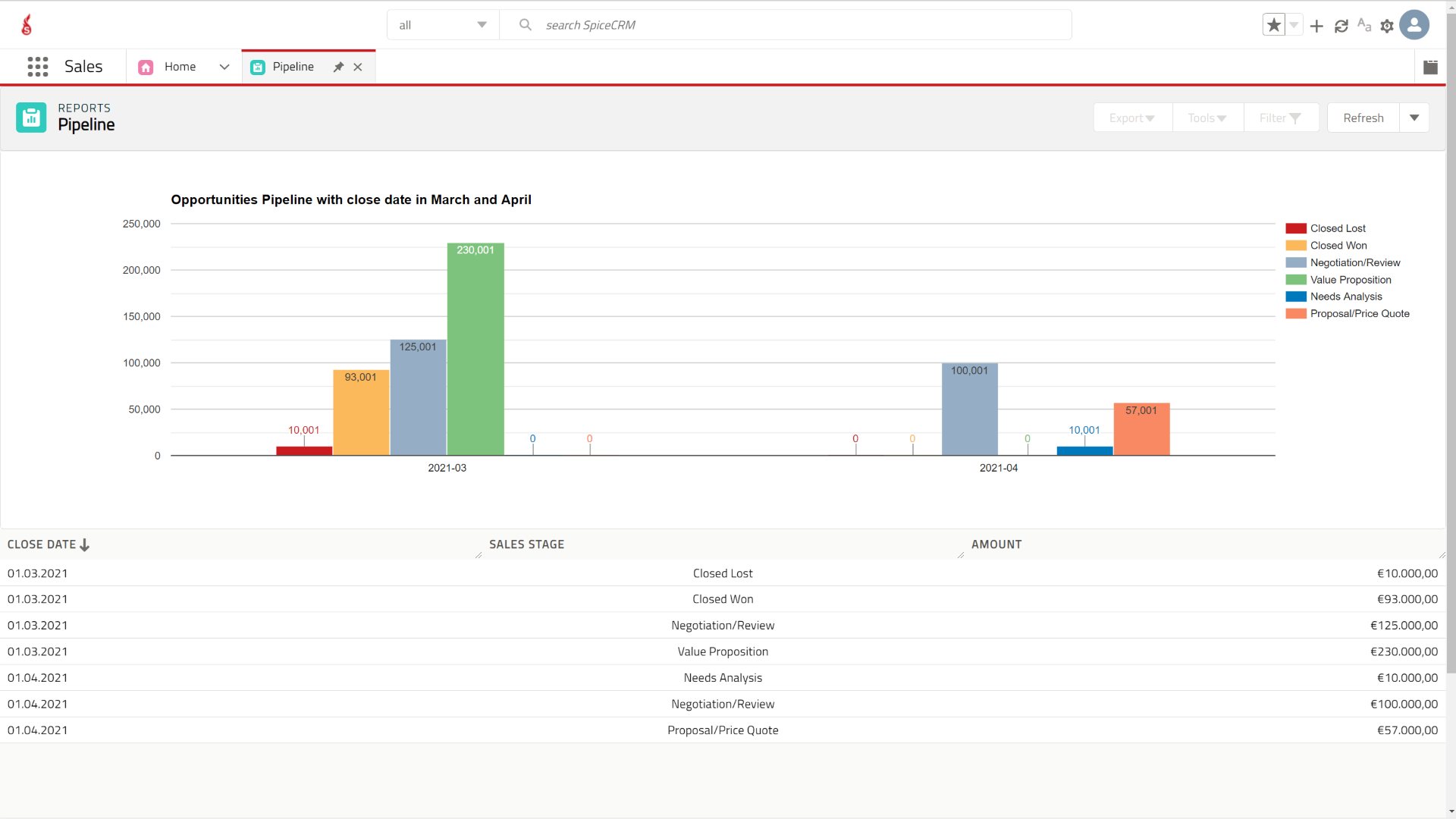 A clear and visual overview of projects your Sales Team is performing helps you to identify problem areas in the sales processes. A pipeline report in SpiceCRM offers a list of the sales opportunities your company is currently pursuing and the estimated sales value for projects in progress and the actual sales value for completed projects for a defined period of time. Such reports provide data for more detailed analysis and evaluations.